Testimonials

Testimonials of graduate students of the Professional Training Center of the Institute of Neurofeedback and Biofeedback: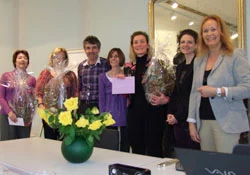 Student in current program:
"My motivation to work as a neurofeedback therapist in the future has steadily increased during the diploma course, in particular intriguing are the various modules with numerous speakers, the many good discussions, as well as the positive atmosphere in the course and the workshops. I hope that in the future as a neurofeedback therapist, I will be able to help many people experience their lives more calmly and in a more centered manner.
A big thank you to my two main speakers, Eva Otzen-Wehmeyer and Verena Oberholzer, who made it possible for me to get the necessary introduction and training in the field of neurofeedback."
"I am convinced that I have learned very good additional form of therapy - the neuro and biofeedback training - in order to be successfully in my specialized field of learning therapy."
More testimonials of graduates and alumnis:
"I have been working as a neurofeedback / EEG biofeedback therapist for some time and am very satisfied with the extensive knowledge that I received in the institute's training course."
"I feel very comfortable in my work as a neurofeedback therapist and I am happy about the good results that I can achieve with my clients."
"Since I got to know neurofeedback, I have been completely enthusiastic about this method. I have been working as a therapist for some time now and I am very satisfied with my training, which I have supplemented with various other courses since basic training. I am very aware that there is still a lot to learn, especially because I am observing how the various possibilities continue to develop and new things are constantly being added."
"I will set up my own neurofeedback / EEG biofeedback practice immediately after completing the course and after receiving the diploma. As a psychologist, I have experienced with clients what neurofeedback can do and decided to offer this training as soon as possible."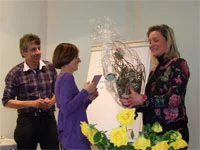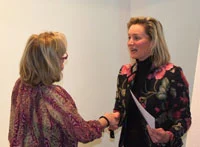 "I decided in particular for the diploma course at the i-nfbf because the system-wide training program of the i-nfbf, which goes beyond the offers of other system-specific training centers, convinced me"